Strategies for the Preservation of Affordable Housing in the Global City
Location: Goulston & Storrs PC, 1999 K Street NW, Washington DC, 20006
Sponsored by the Harvard Real Estate Alumni Organization, Goulston & Storrs PC, Klein Hornig LLP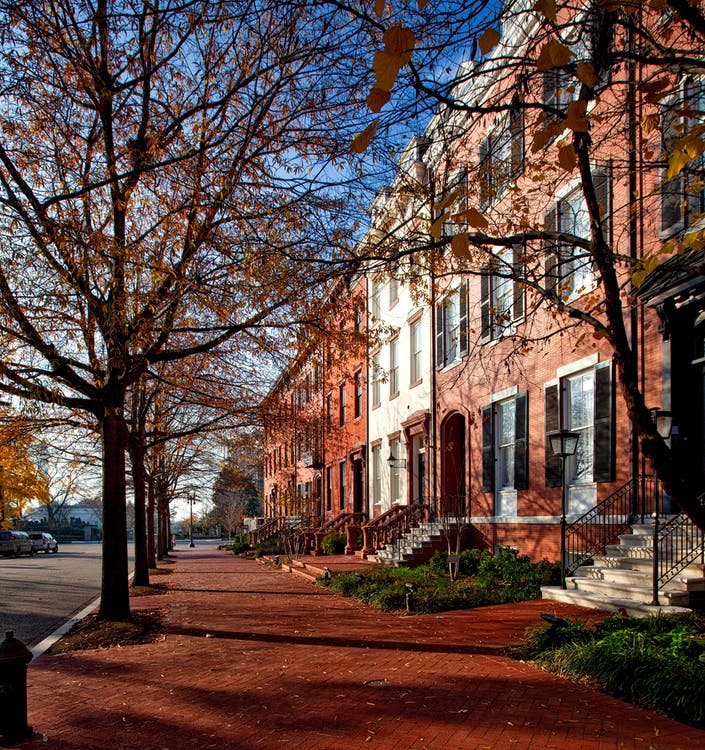 Thursday, September 28th, 2017, 6:00 - 8:30 PM
Location: Goulston & Storrs PC, 1999 K Street NW, Washington DC, 20006
​Free Event
Registration 6:00 – 6:30pm
Panel Discussion 6:30 – 7:30pm
Networking 7:30-8:30pm
Advance registration required. Appetizers and drinks will be provided at the reception.
PLEASE REGISTER BELOW
Please join the Harvard Real Estate Alumni Organization DC Chapter for a panel discussion on strategies for the preservation of affordable housing in the global city. Our program will focus on in particular on the increasing unaffordability of real estate in the most dynamic U.S. cities, in particular DC and New York, and discuss the benefits and burdens of state and local regulatory schemes targeted and maintaining affordability. We will provide a brief overview of three particular strategies – in New York, rent control, and in DC the tenant opportunity to purchase act (TOPA) and inclusionary zoning – and engage in a conversation with a panel of diverse professionals. Our panelists are Jim Campbell, a DC-based developer with extensive experience with affordable and market rate housing, Ellen McCarthy, a former director of the DC Office of Planning, and Cezary Podkul, an award-winning public-interest journalist based in New York.
SPEAKERS:
HREAO Introduction:
Macy Leung, Graduate School of Design, MDesS Real Estate '11
Moderators:
Eamon Lorincz, Harvard Law School, JD '09
David Lewis, Graduate School of Design, MUP '09
Panelists:
James Campbell, Principal, Somerset Development Company (MCP '78)
A co-founding principal of Somerset Development, Mr. Campbell leads the company in identifying, analyzing, and packaging the financing of Somerset's real estate development portfolio valued at $429 million with over 1,750 multi-family residential units with retail units and new community buildings. He has expertise in forging public-private partnerships and affordable housing development, including Low Income Housing Tax Credits, Historic and New Markets Tax Credits, and federal, state, and local housing finance.
Prior to starting Somerset, Mr. Campbell served for eight years at the AFL-CIO Investments Trusts, primarily as the Chief Investment Officer. The Investment Trusts consist of two co-mingled real estate investment funds: the Housing Investment Trust and the Building Investment Trust. Together the Trusts invested approximately $1 billion of pension capital per year in new housing and commercial real estate projects.
Prior to joining the Trusts, Mr. Campbell was Vice President for Development for Related Companies Northeast, a private developer of housing in the Boston area. Mr. Campbell has managed economic and housing developments for city and state governments; among them, the highly successful $1 billion, mixed-use redevelopment of the East Cambridge Riverfront. He has served as the executive Director of a non-profit community development corporation. Mr. Campbell has a Master's Degree in City and Regional Planning from Harvard University.
Ellen McCarthy, Principal, McCarthy Urban Associates and Lecturer, Georgetown University, (MCP '74)
Ellen McCarthy has more than 35 years of experience in the field of urban planning, with a focus on zoning, neighborhood planning, and historic preservation. From 1999-2007, she served in the District of Columbia Office of Planning first as Deputy Director of Land Use Review and as Director of Planning. Under her leadership and guidance, the District of Columbia approved a new Comprehensive Plan for the urban growth as well as hundreds of zoning cases associated with complex, mixed-use, transit-oriented development and historic preservation projects.
Ellen's work in both the public and private sectors provides unique insight into the goals and objectives of diverse stakeholders active in the urban planning and development process. Whether gaining approval of land entitlement, engaging in public hearings or overcoming community conflict, Ellen has directly engaged the DC Zoning Commission, the Historic Preservation Review Board and the Board of Zoning Adjustment on numerous planned unit developments, re-zonings, variances, special exceptions, street and alley closings, roof structure reviews, downtown development district compliance and transfers of development rights, as well as federal land use, preservation, and environmental reviews.
Cezary Podkul, Senior Reporter, Wall Street Journal
Cezary is a reporter on the Wall Street Journal's financial investigations and projects team. Previously, he worked as a reporter at Reuters specializing in data-driven news stories and at ProPublica, an independent, non-profit newsroom that produces investigative journalism in the public interest. While at ProPublica, Cezary spearheaded ProPublica's reporting on state and local New York City issues, including regulators' failure to enforce rent laws. Cezary has also covered public finance, securitization, energy and commodities and the private equity industry, among other beats, after leaving investment banking in 2008 to pursue journalism.
He won Society of American Business Editors and Writer's 2015 award as the best business journalist under 30, and his work with Carrick Mollenkamp for Reuters's "Uneasy Money" series was a finalist for the Gerald Loeb Award for Distinguished Business and Financial Journalism. Cezary earned a B.S. in economics from the Wharton School at the University of Pennsylvania in 2006 and is a 2011 alumnus of the Stabile Center for Investigative Journalism at Columbia Journalism School, where he won the Melvin Mencher Prize for Superior Reporting.
​Please contact Macy Leung and Eamon Lorincz for any question. Hreao.havard@gmail.com
---
When:
6:00PM - 8:30PM Thu 28 Sep 2017, Eastern timezone

Where:
Goulston & Storrs PC
1999 K Street NW
DC, DC 20006 USA
[ Get Directions ]
RSVP Here...